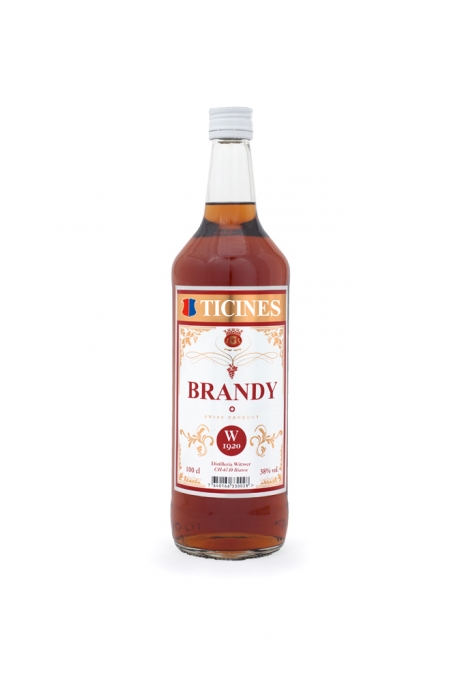  
TICINES Brandy W1920
Composition
Brandy is defined as distilled wine that has aged in wooden barrels for at least 12 months. From this legal definition TICINES Brandy is born, produced from distillation of fine Merlo Ticino in pot still via direct injection of steam, followed by 12-15 months of ageing in medium toasted French oak barrels previously used for aging Merlot wine.
TICINES Brandy is characterized by an intense golden yellow color with amber hues. Olfactory examination reveals harmonious hints of almond, licorice, vanilla, plum and candied fruit. An enveloping and well balanced alcoholic scent is released upon the palate, with hints of toast, vanilla, raisin and caramel.
It can be enjoyed to the full if drunk in large glasses at a temperature of 18-20 ° C.
Graduation
38 % Vol.
Product variants
100 cl
Serving temperature
18-20° C
No customer reviews for the moment.