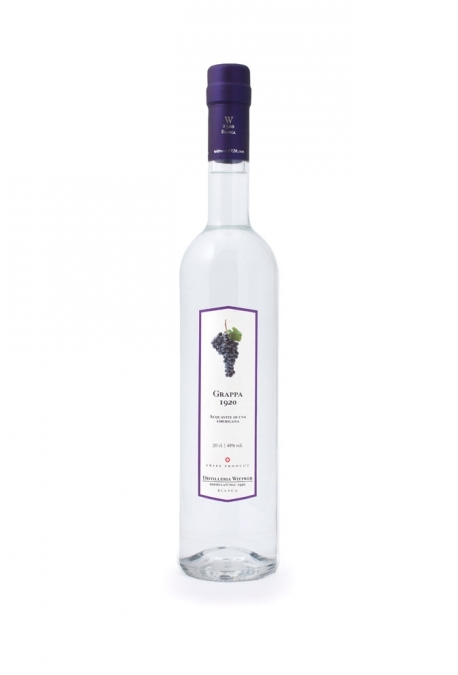  
Grappa W1920
Composition
The Concord grape, nowadays less widespread than once, is typical of the Ticino region, where it finds the ideal climatic conditions to grow. During the distillation, carried out with the discontinuous still, the whole aroma proper to Concord grape is caught. This hard but fascinating task is performed distilling both the new wine and the marc. The result is amazing in the way the Distillate evokes the original product: the fragrances reminds those of blueberries, strawberries and cherries in alcohol. On the palate it turns out to be round, delicate and pleasantly fruity. The aftertaste is fine and its persistence long.
Graduation
48 % Vol.
Product variants
5 cl, 20 cl, 50 cl, 70 cl, 100 cl

Serving temperature 
16-18° C
No customer reviews for the moment.