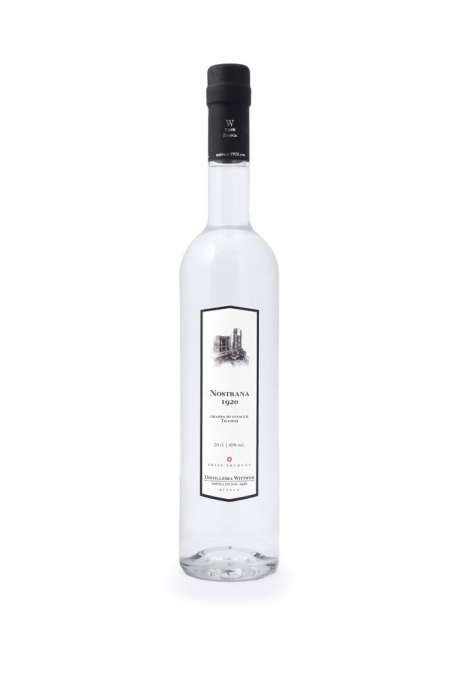  
Nostrana W1920
Composition
Grappa Nostrana embodies two characteristics that make it so appreciated: the first is the mixture of fresh pomace from different grape varieties traditionally grown in Ticino which also include the zinfandel grape which confers aromatic fragrance and roundness on the palate. The second characteristic lies in the immediate distillation of the marc coming to the distillery, the only way we can make sure the grappa will receive intense and balanced taste. The grappa rests and ages in stainless steel tanks for a few months before being bottled. It is floral and harmonic on the palate. The taste is strong and balanced.
Graduation
45 % Vol.
Product variants
5 cl, 20 cl, 50 cl, 70 cl, 100 cl
Serving temperature 
16-18° C
No customer reviews for the moment.