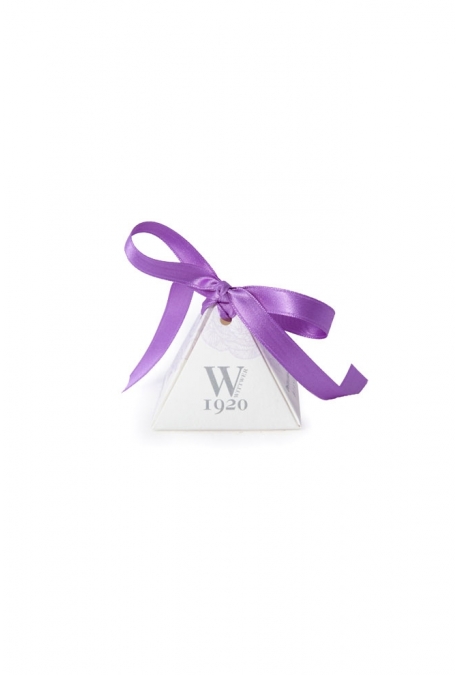  
Le Delizie W1920
Composition
In order to offer refined and quality products to our customers, well acquainted with our philosophy, we offer delectable chocolate pralines.  A delicate and exquisite heart with Zinfandel based brandy, all covered with fine Swiss milk chocolate. The palate will be wrapped in a sweet sensation of chocolate in extraordinary harmony with the aromatic finesse of carefully dosed Zinfandel brandy.
The rounded shape is reminiscent of the Zinfandel grape. The elegant packaging is a pyramid housing the new treasure W1920.
Content
42 g, 6 pralines (black and milk chocolate)
No customer reviews for the moment.